Scott C. Warren (he/him)
Associate Professor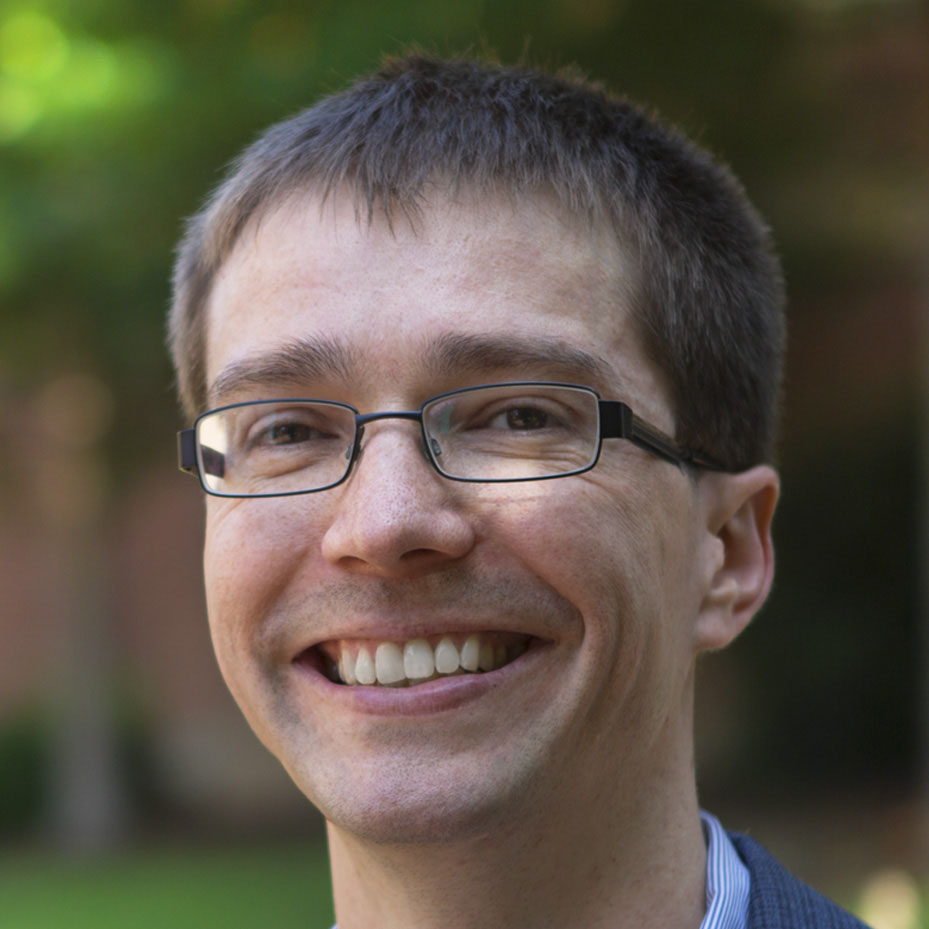 Biography
Scott's passion is for advancing sustainable energy storage. Much of his early work was on solar water splitting and fuel cells; because of the success of electric vehicles, his current work is on developing new types of batteries. To solve problems in energy storage, Scott leverages his expertise in inorganic materials, electrochemistry, and high-throughput computation. Scott's current interests are on fluoride-ion batteries, electrides, glasses, and 2D materials.

Scott's awards include the Beckman Young Investigator Award, the Research Corp Award in Advanced Energy Storage, the IUPAC Prize for Young Chemists, and the Marilyn Emmons Williams Award for Promoting Undergraduate Research.

Scott has been a professor in the Department of Chemistry at UNC since 2013. He earned his Ph.D. in 2007 with Uli Wiesner and Frank DiSalvo at Cornell University. He was a post-doctoral fellow with Michael Grätzel at EPFL from 2007 to 2010 and with Bartosz Grzybowski at Northwestern from 2011 to 2013.
Contact
UNC Chapel Hill
Dept. of Chemistry
Kenan Lab A808
CB 3290
Chapel Hill, NC 27599
sw@unc.edu


Want to join our team?
We welcome inquiries from students who are interested in energy & sustainability, inorganic materials, electrochemistry, and/or computation.
Matthew G. Lanetti
5th year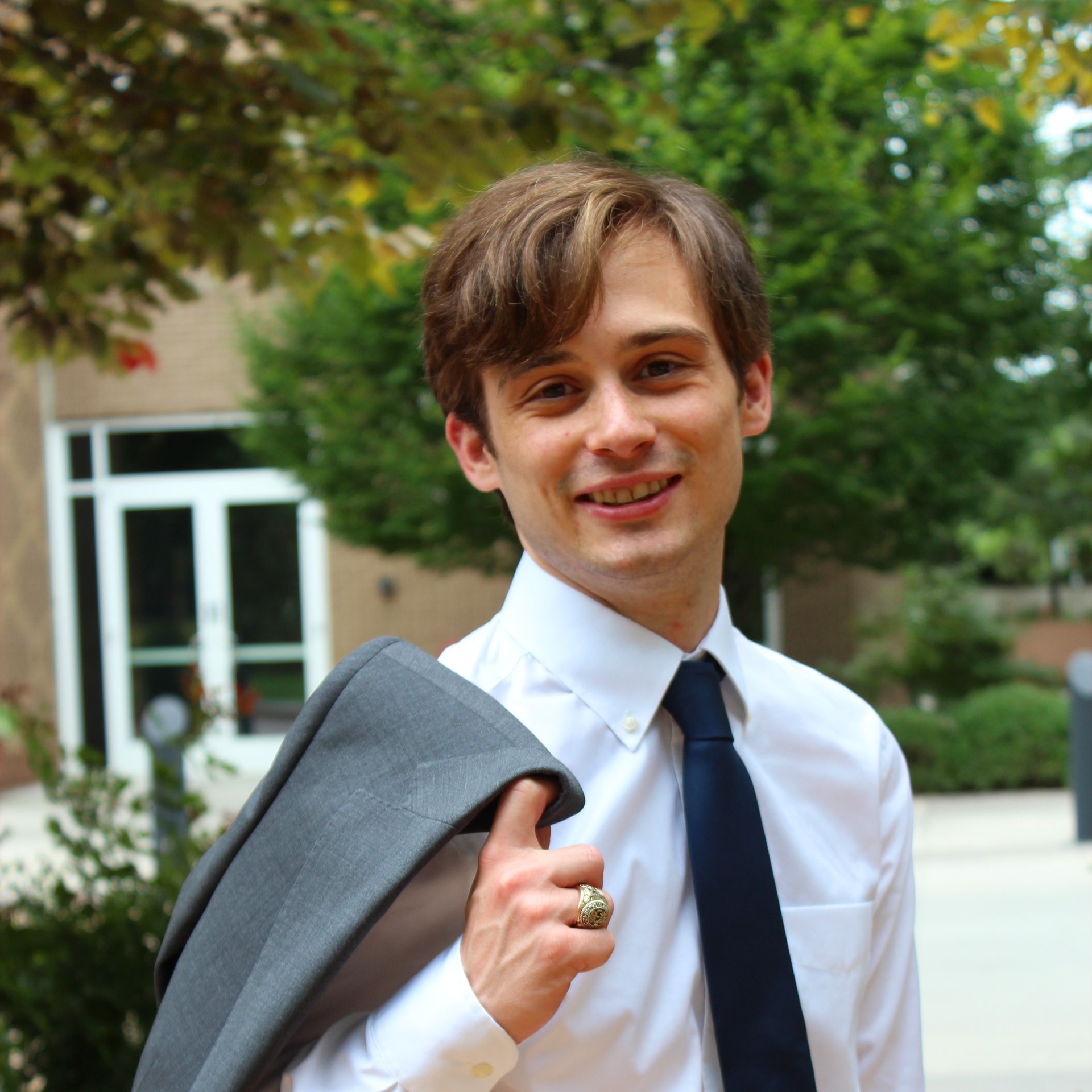 e-mail
lanetti@live.unc.edu
Matt earned his B.S. in Chemistry and B.A. in French Language from The Citadel, The Military College of South Carolina in 2019. While an undergraduate, Matt spent his summers in Washington D.C. at the U.S. Naval Research Laboratory studying lithium-ion battery chemistry under Dr. Albert Epshteyn. Matt joined the Warren Lab the summer of 2019. Matt's research includes a variety of computational and experimental techniques for discovery and implemenation of new battery materials. Matt loves outside-the-box energy storage solutions and is always exploring new technologies. Matt's passion for energy science began with combustion engines; he is restoring a vintage Toyota Land Cruiser with his father.
Jessica M. Coleman (she/her)
4th year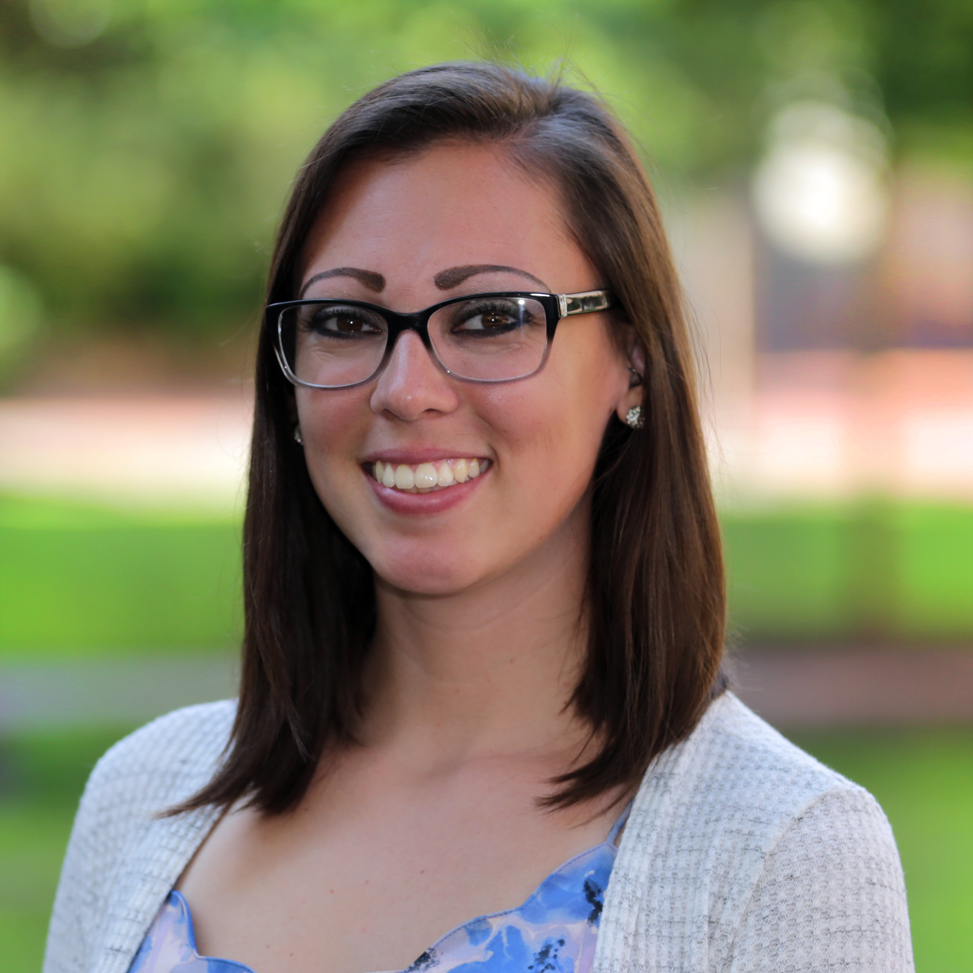 e-mail
jmc21@live.unc.edu
Jessica is a 3rd year graduate student implementing experimental and computational methods to research the structure-property relationships of disordered inorganic 2D material systems. After earning her B.S. in Chemistry from East Tennessee State University, she worked at Eastman Chemical Company researching cellulose ester synthesis processes for applications in optical films. This 3-year industrial experience inspired the pursual of her PhD at UNC Chapel Hill where she now works in the Warren Lab. Jessica enjoys exploring how unique 2D systems can play transformative roles in novel applications to solve real-world problems.
Duncan A. Peterson (he/him)
4th year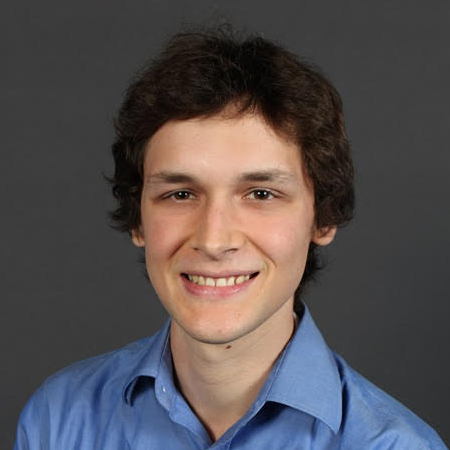 e-mail
duncanp@email.unc.edu
Duncan is a 2nd year graduate student working on a novel inorganic/organic heterostructure. He recieved his bachelor's degree from Carleton College, where his work found its way from biology to organic chemistry to materials chemistry. After graduation he joined the Warren Lab during the summer of 2020 where he now does a combination of computation and experimentation. When he's not in lab, Duncan can be found playing or watching sports, and is always happy to meet new people.
Karen M. Ehrhardt (she/her)
4th year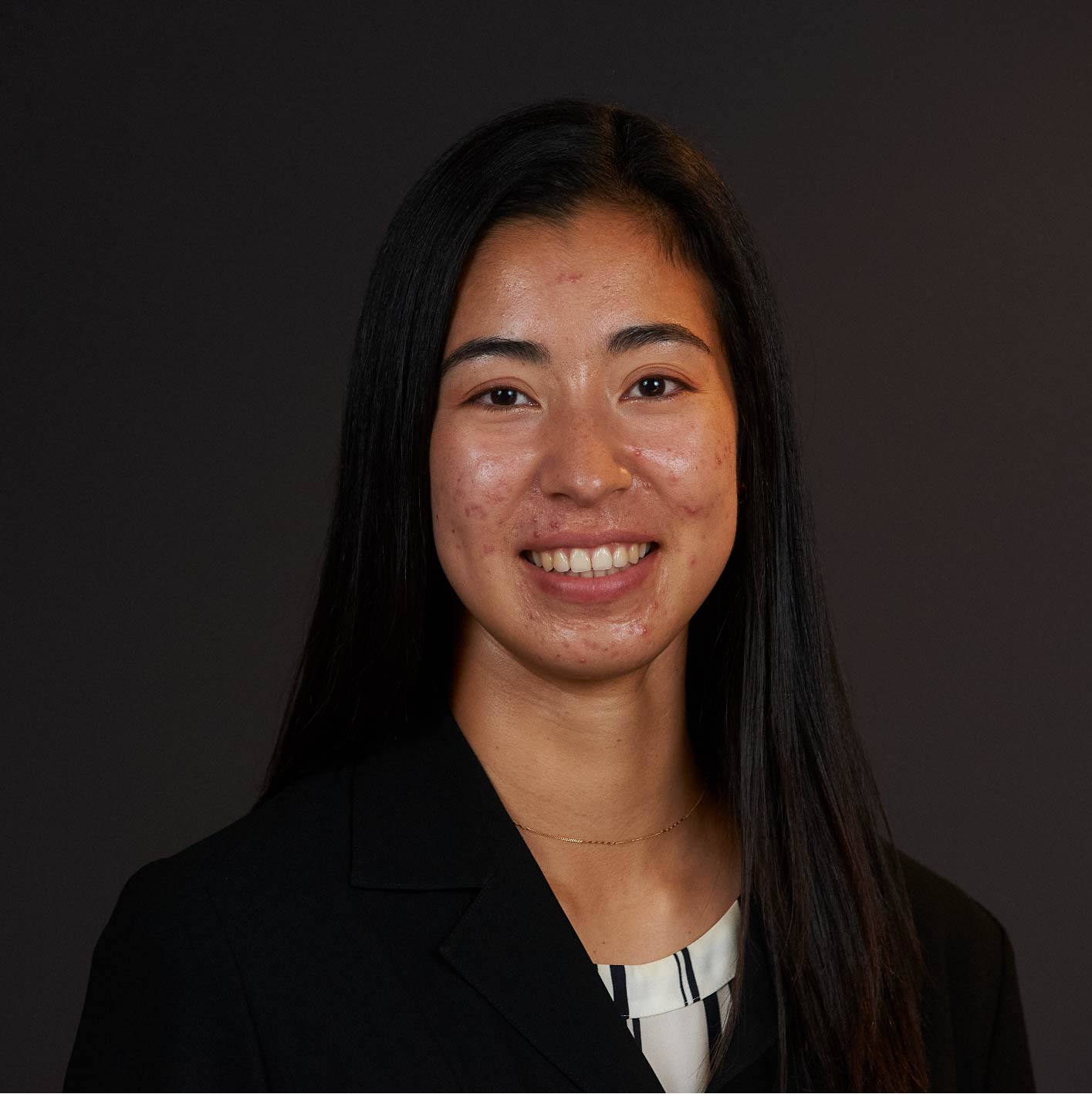 e-mail
kme@email.unc.edu
Karen received her B.A. in chemistry in 2020 from Carleton College, where she worked with Dr. Kim Huynh to understand thermite reaction mechanisms by developing a synthetic procedure for isotope-labelled metal oxide nanoparticles. In the Warren lab, her work focuses on synthesizing and characterizing amorphous inorganic 2D materials for membrane applications. Outside of the lab, Karen plays ultimate frisbee for Raleigh's semi-professional team and enjoys playing with her cat.
Becca Radomsky (she/her)
4th year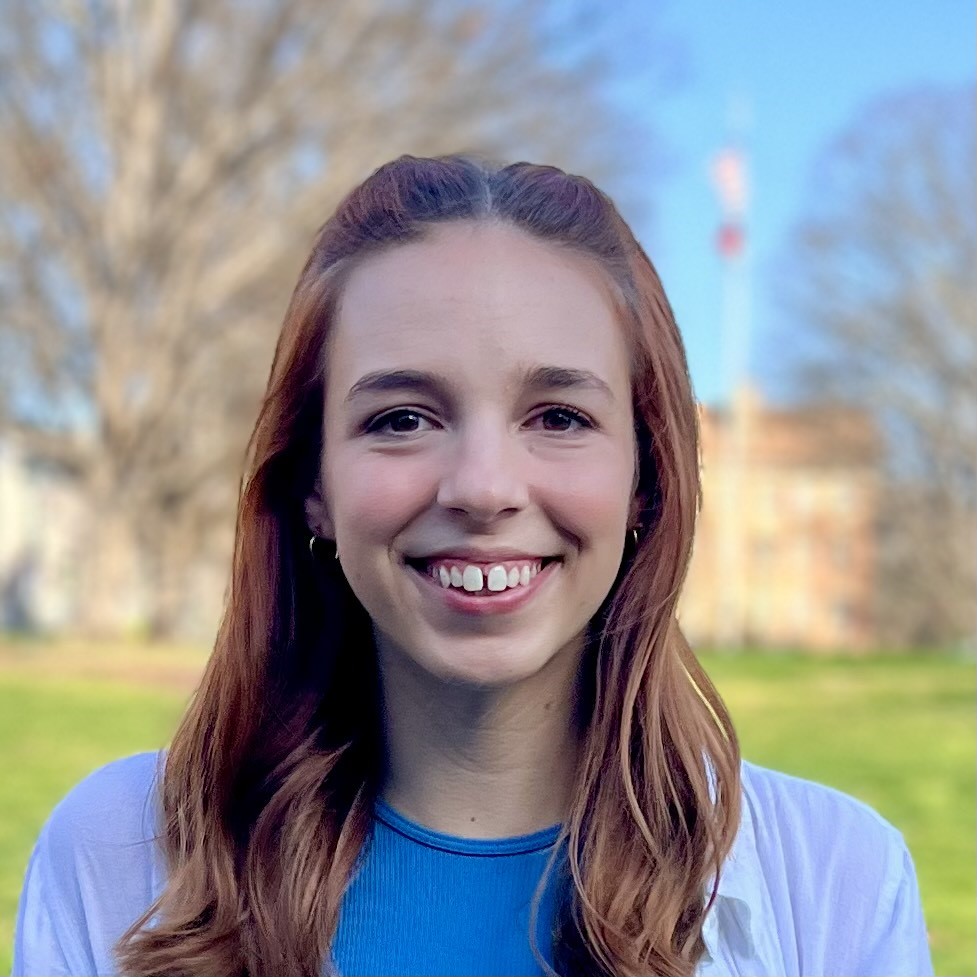 e-mail
rradomsk@email.unc.edu
Becca received her B.S. in Chemistry in 2020 from the University of Notre Dame, with minors in Environmental Earth Science and the History and Philosophy of Science. While at Notre Dame, she studied plasma electrochemistry with Dr. David Go and quantum dot synthesis with Dr. Prashant Kamat. She now works in the Warren lab to computationally and experimentally discover novel Fluoride-Ion conductors for use in next-generation batteries. Outside of lab, you can find Becca boxing, golfing, or drinking tea with friends!
Connor C. Slamowitz (he/him)
4th year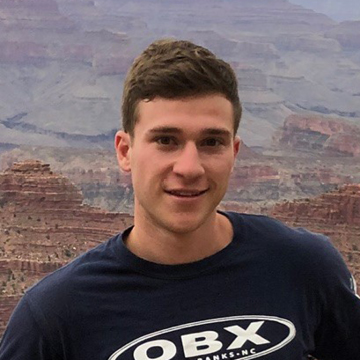 e-mail
slamo1@email.unc.edu
phone
8045250368
Connor graduated with a BS in Nanoscience and a minor in International Business from Virginia Tech in 2020. As an undergraduate researcher, Connor studied the electronic and electrochemical properties of Metal Organic Frameworks under Dr. Amanda Morris. Connor then worked at Luna Innovations as a Materials Engineering Intern where he developed functionalized paints, polymers, and composites for the Department of Defense. In the Warren Lab, Connor's research involves the fabrication of next-generation electrodes using newly discovered materials to create high-performance batteries. In his free time, Connor enjoys playing volleyball, exploring nature, and looking forward to his next visit to the beach!
Don H. McTaggart (he/him)
3rd year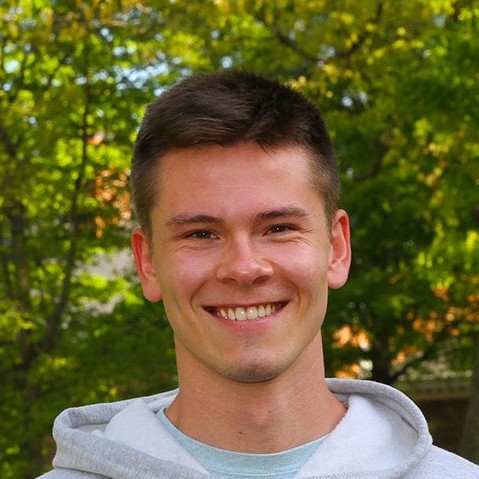 e-mail
dmctaggart@unc.edu
phone
(828) 319-5424
Don received his B.S. in chemistry from Guilford College in 2021 where he participated in several research projects on chemiluminescent dyes, ligand synthesis for rhodium paddlewheel catalysts, and homologous protein modeling. In 2019, Don completed an REU at Virginia Commonwealth University under Dr. Samy El-Shall on support systems for heterogeneous catalysis. In the Warren Lab Don is getting involved with the electride project and battery materials. Outside of lab he enjoys playing soccer and volleyball, cooking, and walking his dogs in the woods.
Hye Sol Kim (she/her)
2nd year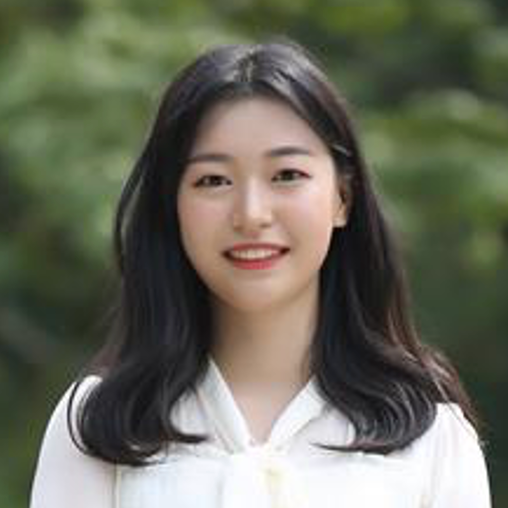 e-mail
hyesol@unc.edu
Hye Sol received her B.S. in chemistry in 2020 and M.S. in physical chemistry in 2022 from Sogang University, Seoul, South Korea. There, she worked with Prof. Sung on theoretical chemistry and molecular dynamics simulation from bead-spring polymers to all-atom poly(ethylene oxide). In the Warren lab, her work focuses on synthesizing and characterizing atomic layer deposition grown materials. Outside the lab, you can find Hye Sol playing the piano and violin, or swimming.
Sam M Weaver (he/him)
2nd year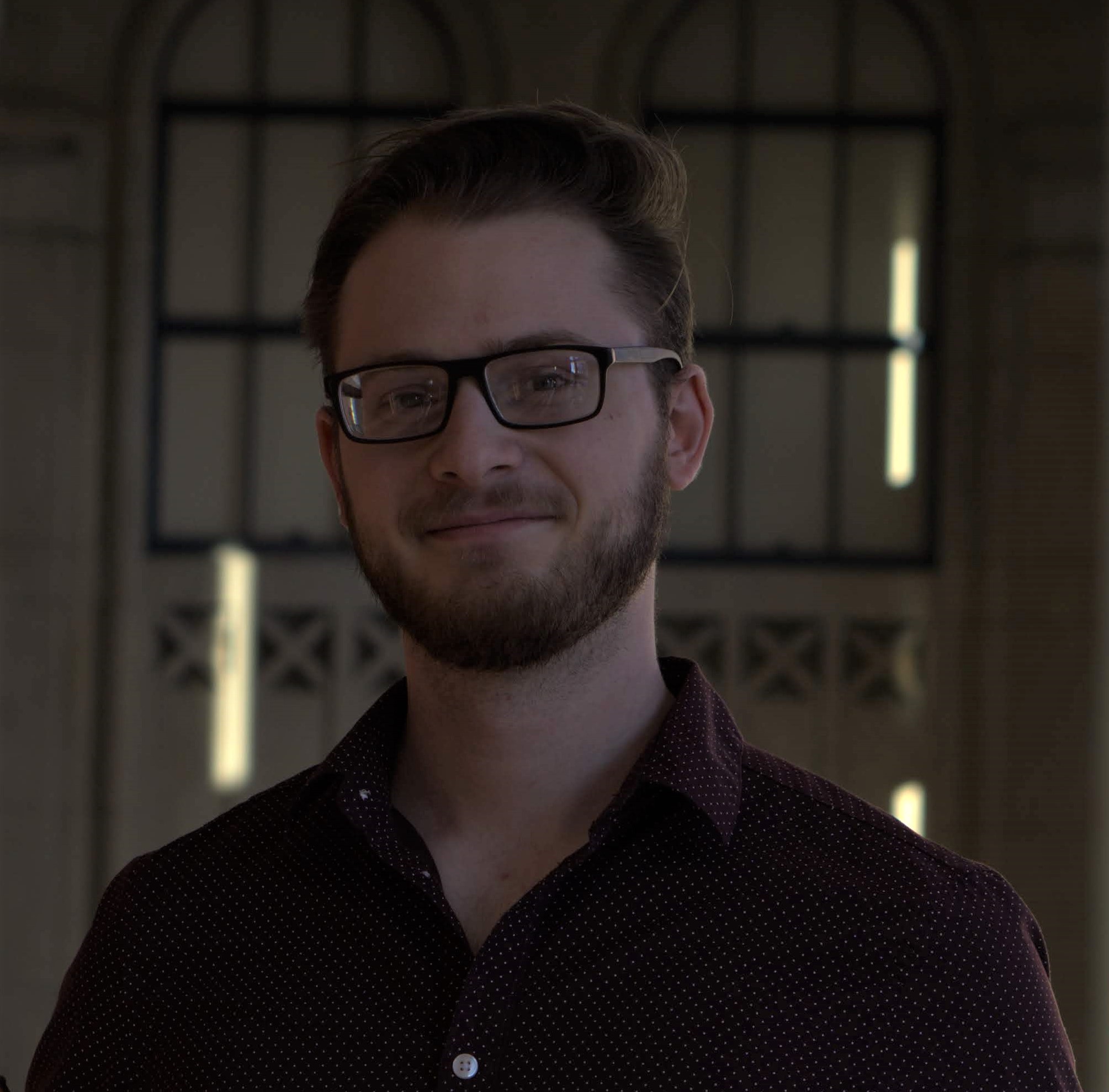 e-mail
sweav@unc.edu
Sam received his B.A. in Chemistry and B.M. in Trombone Performance from Oberlin College and Concervatory in 2021. While there he worked with Professor Oertel on perovskite and pyrochlore synthesis using the hydrothermal method. In the Warren lab, Sam will be continuing the work of Jack Sundberg on high-throughput prediction of novel materials. Outside of lab you can find Sam cooking, baking bread, or playing trombone.
Nhi T. Huynh (she/her)
4th year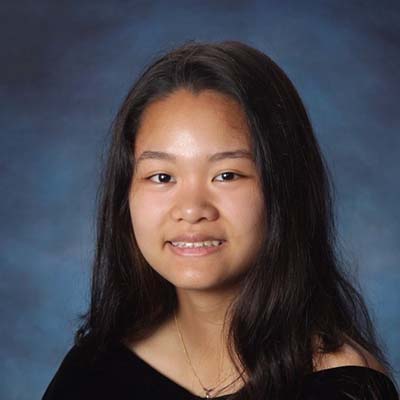 e-mail
nhithao@ad.unc.edu
Nhi is a junior majoring in Chemistry and minoring in Information Science. In lab, she works with Matt to explore new chemical reactions to synthesize electrodes from their fluoride analogs. In her free time, Nhi enjoys rock climbing, reading, and hanging out with friends.
Benjamin A Oh (he/him)
4th year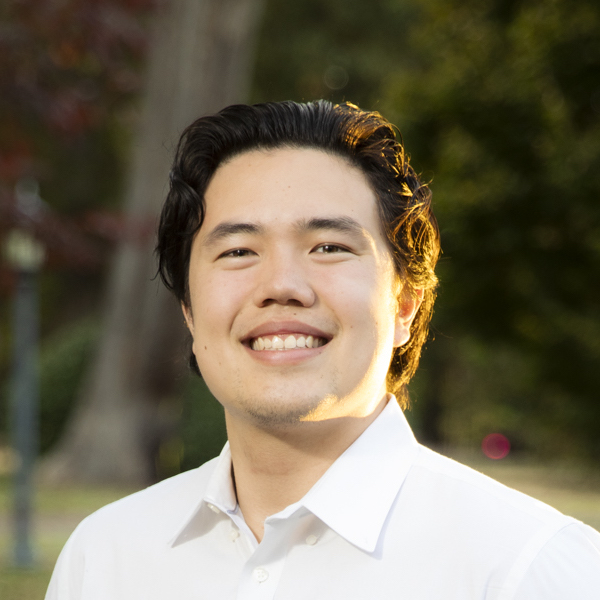 e-mail
benoh@email.unc.edu
phone
919-270-5257
Benjamin is a third year majoring in Environmental Science on the Quantitative Energy Systems Track. In the lab, Benjamin works with Becca to synthesize new materials for solid state electrolytes. In his free time, Benjamin likes to sing, run, and play the guitar.
Yuqing Gu (she/her)
4th year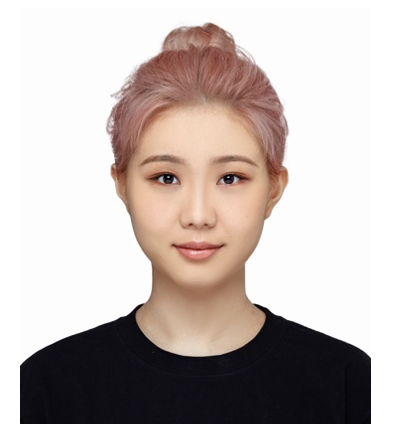 e-mail
yuqinggu@email.unc.edu
Yuqing is a 3rd year undergraduate student at UNC. She is majoring in Chemistry B.S Polymer track and minoring in Applied Science and Engineering. In lab, she works with Karen to explore atomic layer deposition. In her free time, Yuqing enjoys playing the piano, composing songs, and reading fashion related news.
Miguel A Reyna (he/him)
4th year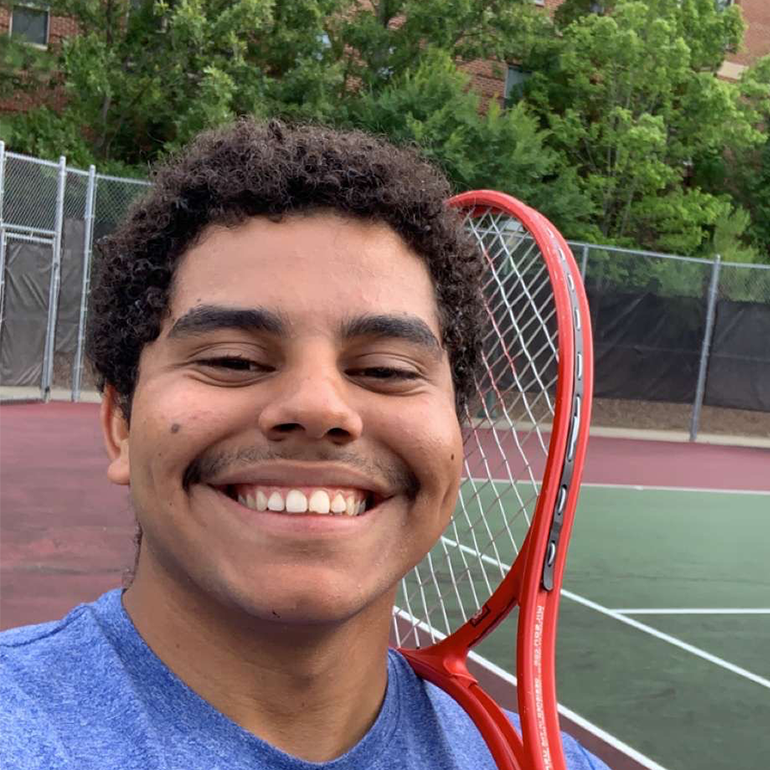 e-mail
miguelar@email.unc.edu
Miguel is a junior majoring in Chemistry and minoring in Creative Writing (Fiction). In lab, He works with Connor on visualizing Li intercalation. In his free time, Miguel enjoys strength training, running, writing, and cooking.
Sabrina R. Krupenko (she/her)
3rd year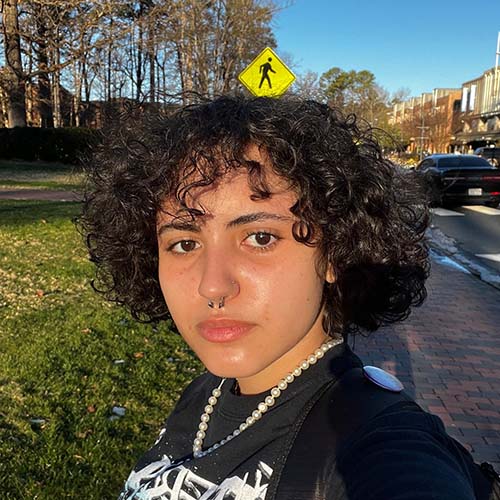 e-mail
sabkru@ad.unc.edu
Sabrina is a freshman majoring in Chemistry with a minor in Sustainability Studies. In lab, she works with Becca to synthesize new materials for solid state electrolytes. In her free time, Sabrina enjoys reading, fencing, and playing guitar.
Jackson M. Sweet (he/him)
3rd year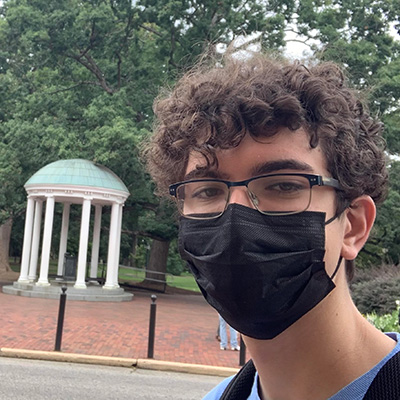 e-mail
jmsweet@unc.edu
Jackson is a first-year student majoring in chemistry. In lab, Jackson works with Duncan to understand the differences between mixtures in 2D and mixtures in 3D. In his free time Jackson likes to go on walks, read books, and watch bad movies with friends.
Lindsey N Ioos (she/her)
2nd year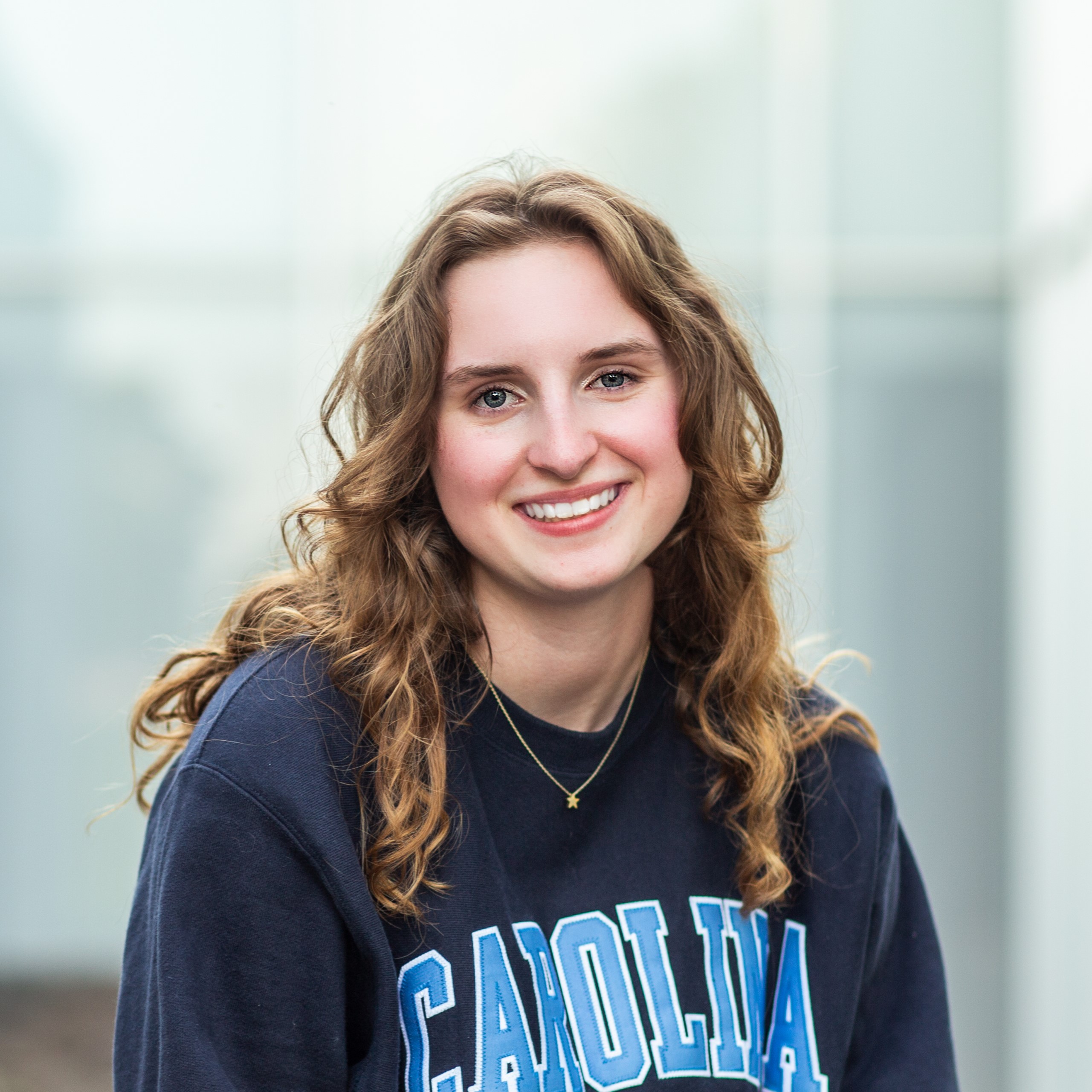 e-mail
lindseyi@unc.edu
Lindsey is a sophomore majoring in chemistry and minoring in art history. In lab, she works with Duncan to incorporate molecules into selectively permeable membranes. In her free time, Lindsey enjoys reading, hiking, and crocheting.
Duc H Le (he/him)
2nd year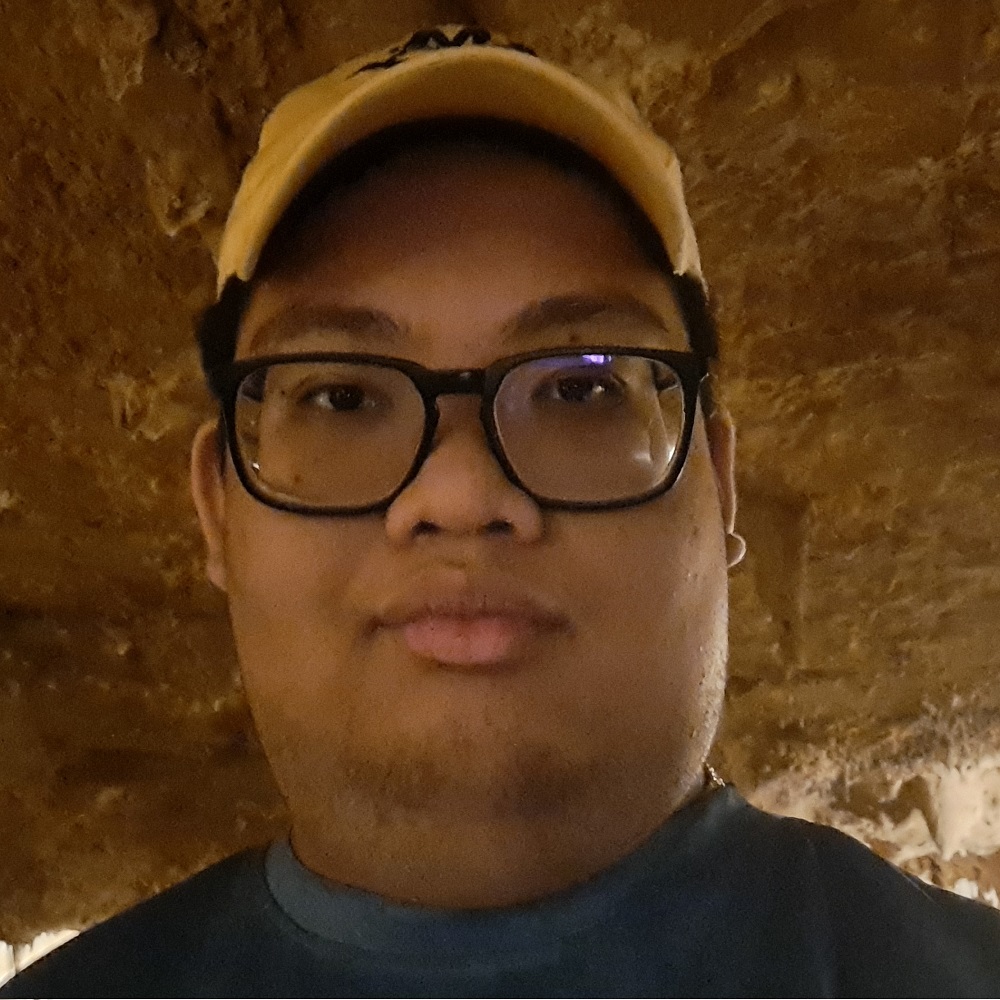 e-mail
leduc@unc.edu
Duc is a first-year student majoring in Chemistry and minoring in Applied Sciences & Engineering. In the lab, he works with Connor to synthesize and characterize electrodes and materials. In his free time, you can find him reading books, watching soccer, and looking forward to his planned road trip.
Alumni
Daniel L. Druffel (he/him)
2014-2021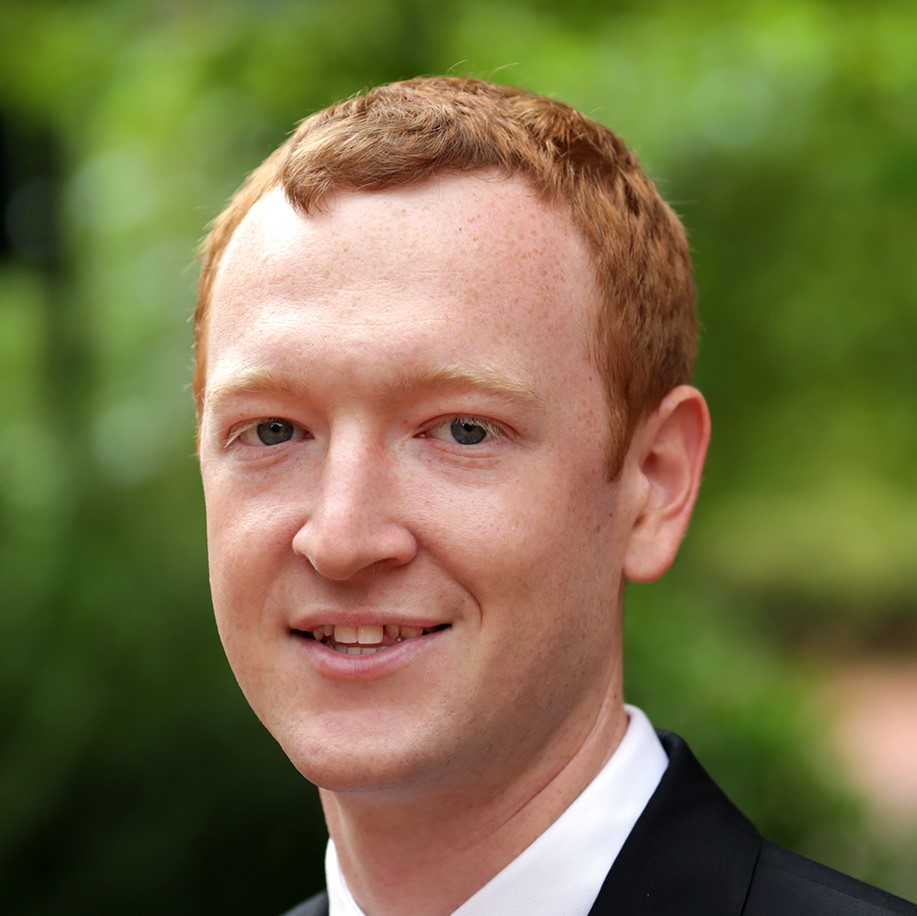 e-mail
druffel.dan@gmail.com
Dan is currently an associate product manager at MilliporeSigma in Milwaukee, WI, driving digital innovation and managing a line of materials-synthesis products. He joined MilliporeSigma in 2021 as an R&D chemist developing nanomaterial products. Working with Prof. Warren at UNC Chapel Hill (2014-2021), Dan earned his PhD in chemistry, completed a post-doc, and served as a senior staff scientist. He earned his BA from Kenyon College. Dan's technical expertise is in materials synthesis, materials characterization, computational modeling, and energy-storage applications. He is always happy to talk about science, careers, board games, cooking, baking bread, or the NBA.
Zachary S Fishman (he/him)
2019-2020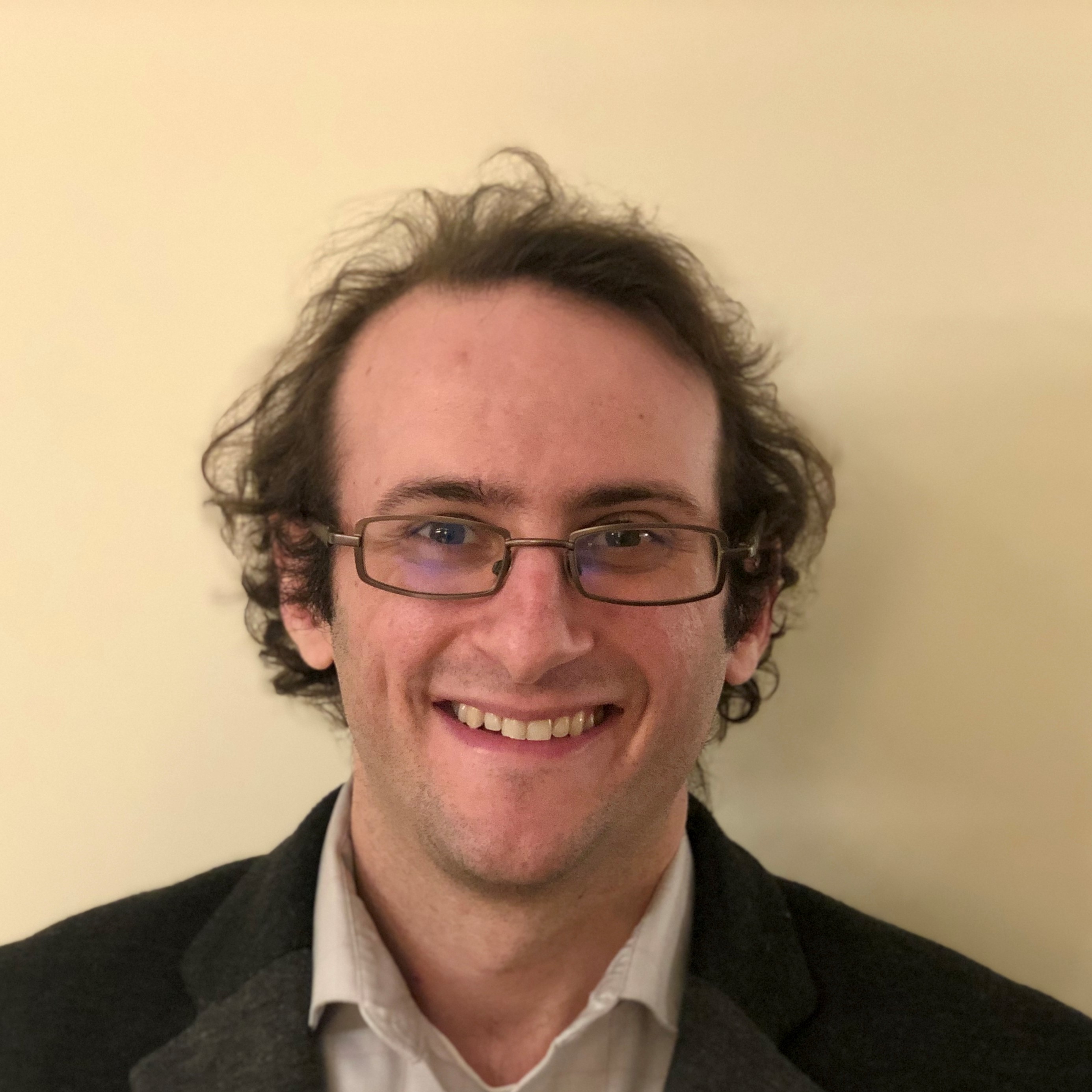 e-mail
zachary.fishman0911@gmail.com
Zack is currently a Research Staff Member at the Institute for Defense Analysis in Alexandria, VA. He earned his BS in Chemical and Biological Engineering from Rensselaer Polytechnic Institute and a PhD in Chemical and Environmental Engineering from Yale University. During his PhD, he focused on tuning nanomaterials for electronic and environmental applications. After graduating, he continued his studies as a post doc at Yale University, UNC-Chapel Hill, and NIST. During these experiences, he broadened his expertise in electrochemistry, 2D nanomaterials, and measurement science. Feel free to reach out with career related questions.
Lauren M. McRae (she/her)
2018-2023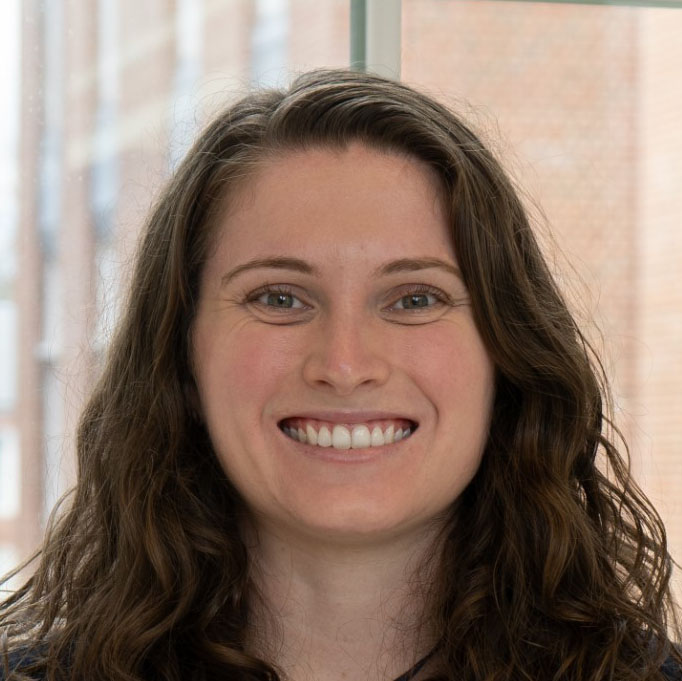 e-mail
laurenmcrae07@gmail.com
Lauren is a scientist at Procter & Gamble using data science to connect mass spectrometry and NMR, with the goal of gaining new insights into the polymer degradation mechanism. In the Warren Lab, she used computational and experimental methods to discover and synthesize materials with applications in batteries. Prior to UNC, she graduated from the University of Richmond with a Bachelor's of Science in chemistry and a psychology minor. At Richmond, Lauren worked with Professor Carol Parish using computation to understand the structure and dynamics of proteins.
Jack D. Sundberg (he/him)
2017-2022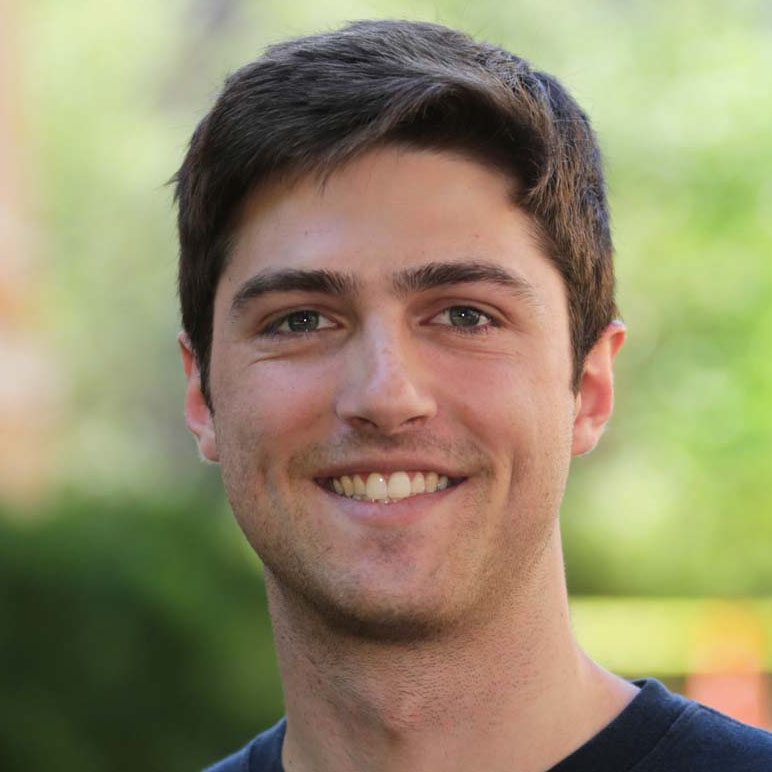 e-mail
jacksund@live.unc.edu
Jack received his B.S. in chemistry at Denison University (2017), where he explored the synthesis and characterization of calixarenes with Dr. Jordan Fantini. Jack then joined the Warren Lab in the summer of 2017 and has since expanded our lab's expertise into high-throughput prediction of novel materials. Beyond applying popular softwares from the material's community, Jack strives to create new tools and packages for materials discovery. Jack joined Corteva Agriscience in 2022, continuing to work on informatics.
Madeline S Stark
2016-2021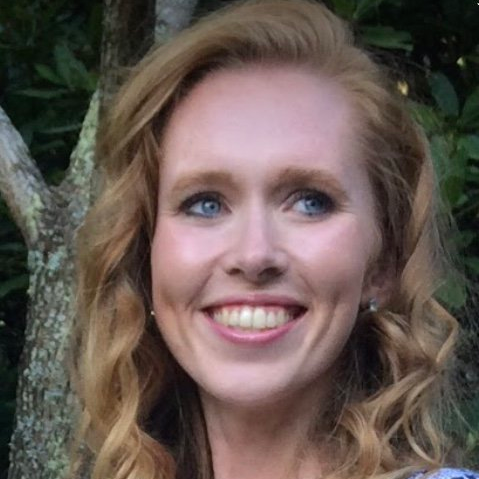 e-mail
mstarkturlington@protonmail.com
Madeline is currently an NRC Postdoctoral Fellow at the Air Force Research Laboratory (AFRL) in San Antonio, TX. Her research probes photooxidative pathways in mammalian cells through in-situ confocal fluorescence microscopy. As a graduate student, Madeline focused on designing a platform to investigate intercalation chemistry through both experimental and computational techniques. Outside of the lab, Madeline enjoys art, baking, hiking, weight training, and spending time with family. Feel free to get in touch anytime!
Jacob T. Pawlik (he/him)
2016-2021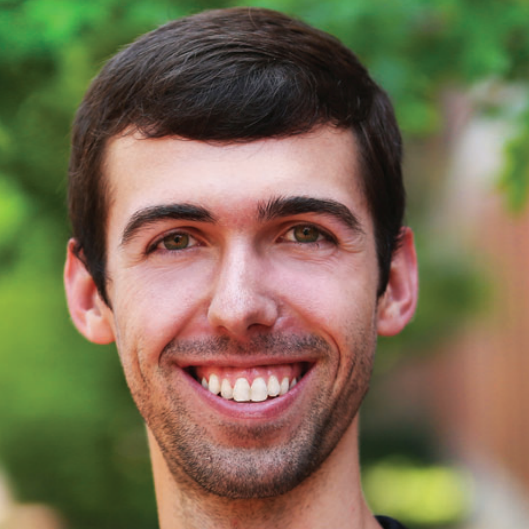 e-mail
pawlikjt@gmail.com
phone
8284618022
Jacob is currently a Postdoctoral Associate in the Guided Wave Electromagnetics Group at the National Institute of Standards and Technology (NIST) in Boulder, CO. His current research focuses on performing microwave microfluidic measurements to derive the dielectric properties of fluids. Jacob is an alumnus of the Warren Lab (2016-2021), where he was an NSF-GRFP graduate student performing research on electride-based electrodes for fluoride-ion batteries. He earned his B.S. in Chemistry from Appalachian State University in Boone, NC where he fell in love with the mountains. Outside of the lab, he enjoys hiking, reading a good book, and playing disc golf. Reach out if you would like to chat!
Tyler W. Farnsworth (he/him)
2013-2018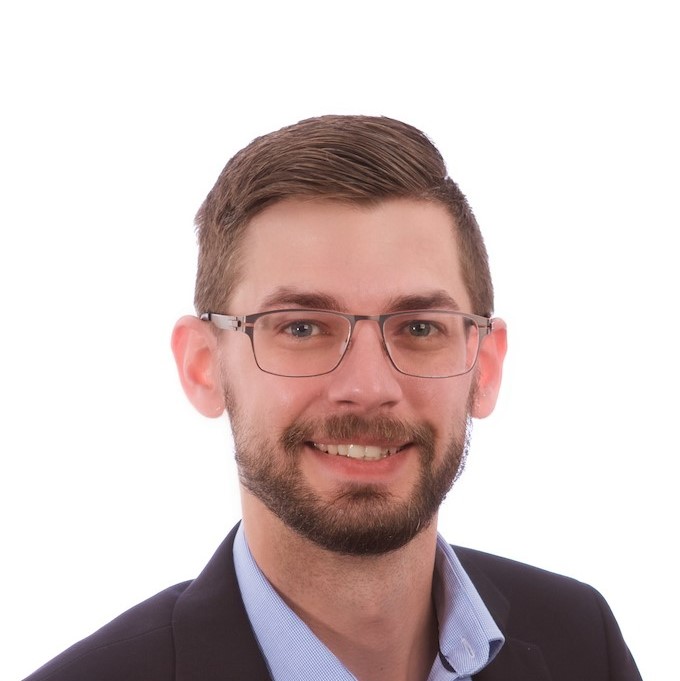 e-mail
twfarnsworth@gmail.com
Tyler is currently the Head of Product Development at Inorganic Ventures where he is responsible for identifying and developing new products and/or expanding existing product applications to penetrate markets outside the company's core business lines. Tyler is an NSF GRFP Fellow (2015) and completed his Ph.D. in May 2018. Dissertation title: "Strong and weak interlayer interactions of two-dimensional materials and their assemblies". Feel free to connect with questions on a post-graduate career. linkedin.com/in/twfarnsworth
Siona S. Benjamin (she/her)
2019-2023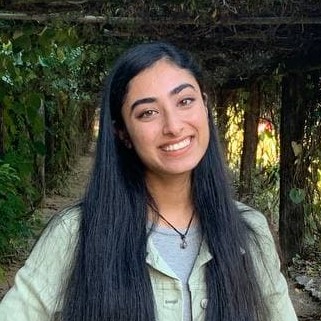 e-mail
sionab@live.unc.edu
Siona is a junior majoring in Chemistry and minoring in Information Systems and Marine Science. In lab she works with Jack to develop computational methods of structure generation and energy calculation. In her free time, Siona enjoys painting, running, and spending time outdoors.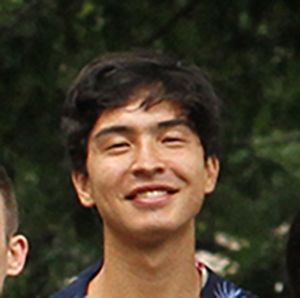 e-mail
awithrow@live.unc.edu
Andrew performed research with the Warren Lab during his junior year at UNC while pursuing a B.S. in Chemistry. His research focused on understanding the electrical conductivity of 2D materials.
Eleanor L. Brightbill
2015-2016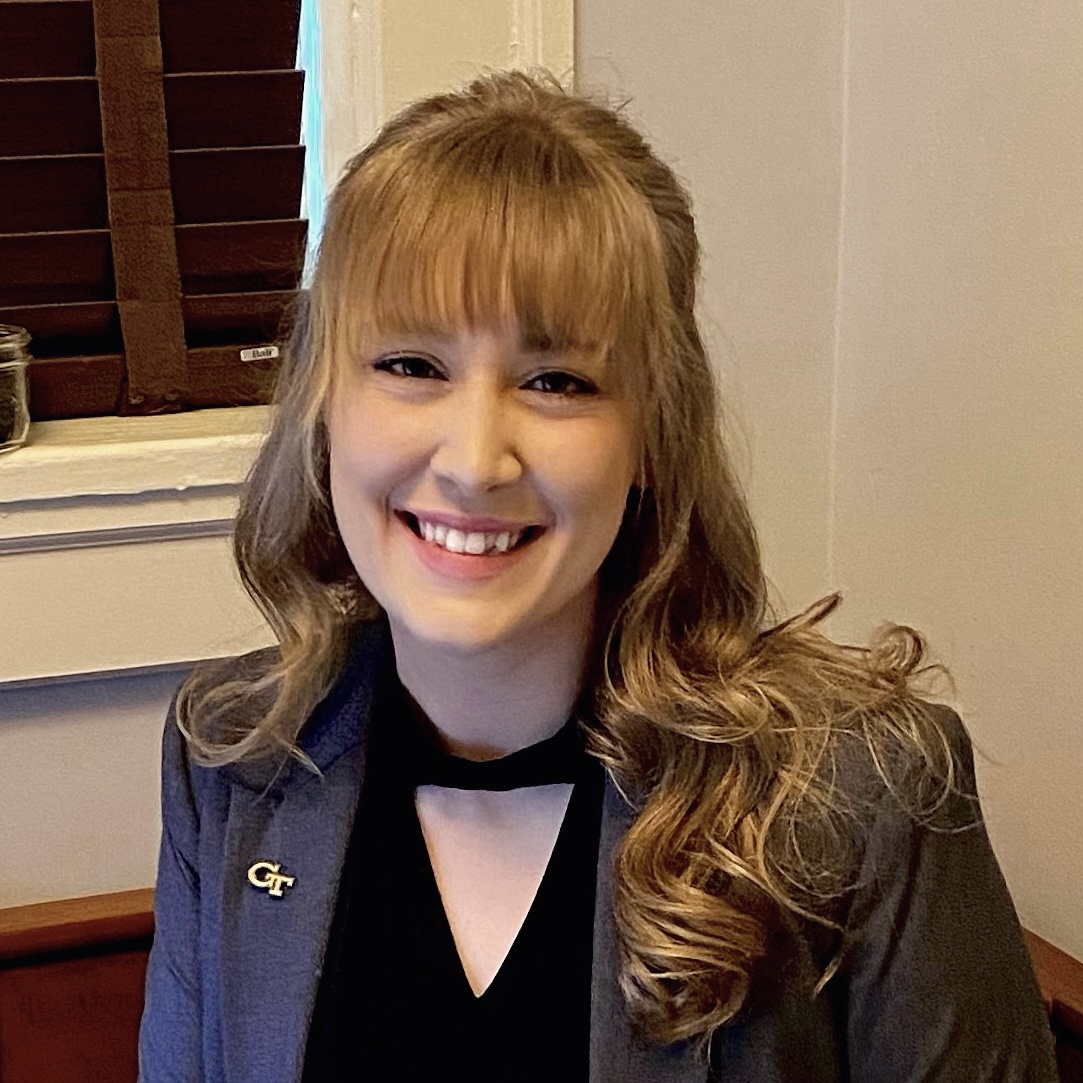 e-mail
eleanor.brightbill@gmail.com
phone
215-218-8173
Eleanor is currently a biomedical device consultant at Exponent in Philadelphia, PA. She specializes in materials characterization and surface analysis. She earned her BS in Chemistry from UNC in 2016, completing her senior undergraduate thesis, "Design Rules for Discovering 2D Materials from 3D Crystals," in the Warren Lab. She subsequently attended Georgia Tech for her PhD in Materials Science and Engineering; her thesis is titled "Optimization of Surface-Protein Interactions for Next Generation Biosensors."
Rebekah A Wells (she/her)
2013-2016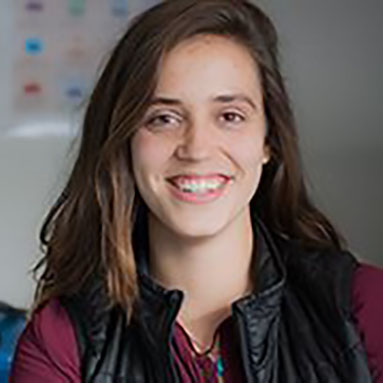 e-mail
Rebekah.Wells@epfl.ch
Rebekah's work in the Warren lab focused on the discovery and characterization of novel 2D material phosphorene. She graduated UNC with a degree in Chemistry in 2016 and completed a gap year working for the Montana Conservation Corps (MCC). In 2022, she earned a PhD in Chemistry and Chemical Engineering from the Ecole Polytechnique Federale de Lausanne (EPFL) in Switzerland. Her thesis work focused on solution processable routes for producing high-quality 2D materials for optoelectronic applications. In addition to 2D materials, Rebekah enjoys snowboarding and climbing in the alps. Questions about study/work abroad, gap years, and 2D materials welcome!
Group photos